Deel 1 van de Firebird-trilogie vond ik steengoed, maar toch duurde het tot deel 2 eer de personages van Claudia Gray mijn hart écht veroverden. Die klik liet dus iets langer op zich wachten, maar nu met deel 3 kwam alles samen met een fantastische leeservaring tot gevolg. Mijn gevoel zat erin en het epische plot just drives the whole thing home. Ja, dit boek raakte me enorm – het was exact wat ik wil van een laatste deel en nog veel meer. Oh the feels!
ALL ABOARD THE SPOILER TRAIN! GET ON OR OFF IT WHILE YOU CAN!
In het begin had ik nog even wat moeite met mijn suspension of disbelief. Want eigenlijk is zeker niet alles aan deze trilogie even realistisch. Maar al snel werd ik helemaal in het verhaal gezogen en kon ik mijn scepticisme opbergen in een hartvormig doosje. Want oooooh wat heeft de auteur geweldige multiverses uitgekozen in dit plot! EGYPTVERSE! SPACEVERSE! YAS QUEEN!
De stakes zijn ook zeker hoog genoeg om een slotdeel waardig te zijn. Er gebeuren vanaf de eerste hoofdstukken al flink wat heftige dingen. Hierdoor raak je als lezer echt stevig geïnvesteerd in de uitkomst – zowel die van de multiverses als die van het romantische duo Marguerite en Paul. Paul … I love him. Ik beeldde me hem in als een jongere versie van Jay Garrick uit The Flash (zie eerste foto) en Theo beeld ik me zeer specifiek in als de zanger van Temper Trap in de videoclip van Sweet Disposition (zie 2de foto). Als Marguerite zou ik Aviv Buchler uit Greenhouse Academy helemaal perfect vinden. Oke none of their ages match up, but whatevs.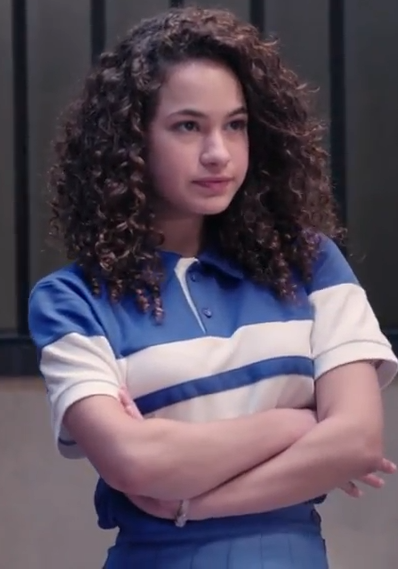 Het beste aan dit boek was overigens de closure die je krijgt als lezer. Vooral in the Cloneverse worden heel wat losse eindjes perfect aan elkaar geknoopt en worden bepaalde gevoelens netjes afgerond. Kortom er was enorm veel om van te smullen in dit boek. Soms misschien op het randje van té veel, omdat je echt wel heel snel van het ene naar het andere universum flitst. Maar dat hoge tempo zorgt er ook voor dat je je geen seconde verveelt tijdens het lezen. Zeker niet wanneer je – net zoals mij – enorm hard supportert voor een romantisch einde …
Claudia Gray, you did not let me down!